Kissamee Kennels puppies are well socialized and exercised daily. We receive compliments on a regular basis as to how well our our puppies adjust to their new homes and how eager they are to learn. All our dogs are registered with the Field Dog Stud Book, which is the recognized registrar for pointing breeds.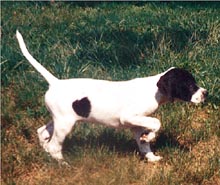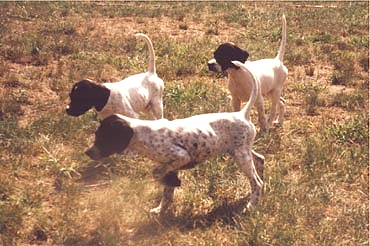 IT'S NOT JUST THE BREED
IT'S BREEDING THAT MAKES THE DOG
It would be a pleasure to have you visit our kennels. You'll be able to see our new arrivals and also go afield to work with our dogs on birds. We are centrally located in western Connecticut, and easily accessible by many major highways. All dogs are shown by appointment only. Please, no unexpected guests.

Dogs sold at Kissamee Kennels are fully vaccinated and have a health guarantee. A visit to your veterinarian is recommended upon receipt of your new hunting companion. Shipping arrangements for your Kissamee Kennels English Pointer is available from Bradley International Airport, located in Hartford, Connecticut.